Using Enhanced Copy/Paste in NRGship
Easily paste a complete address from a web page, an email (such as order confirmations or orders in your Ecommerce system) or from another application such as Quickbooks, MYOB, Lightspeed or Daylight.
Simply use ⌘ 8 to copy and NRG will set the fields in one swift action, making shipment processing even easier.
Address Pasting Results by Format
Simply copy an address to your clipboard, create a new shipment and use the ⌘ 8 command. Depending on the address format that you've copied, the results work as shown below: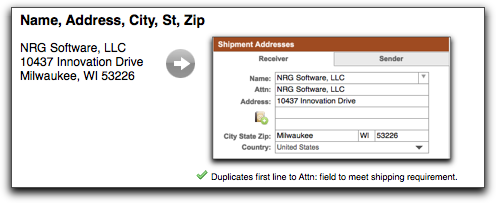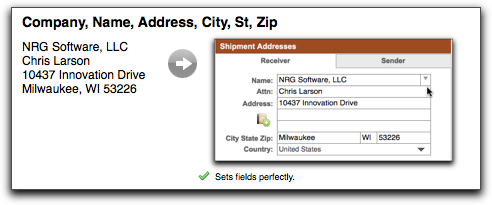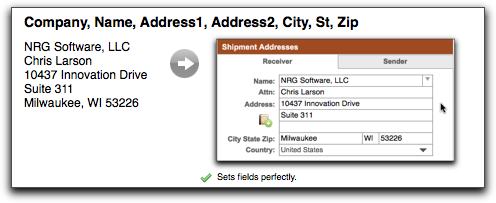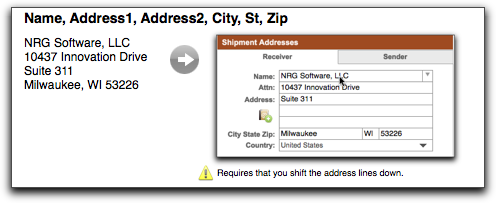 TIP: If you enable the automation function to put the tracking number on your clipboard after the shipment is made, you can simply paste in back into your application (such as your Quickbooks memo field) with one simple click.