Shipping
There are a number of options available with Label Server for creating USPS labels. NRG provides a simple interface to view the many options from the Ship layout.
This layout is meant to be a "tester" interface for performing shipments so that you can see what the fields are, along with any value lists.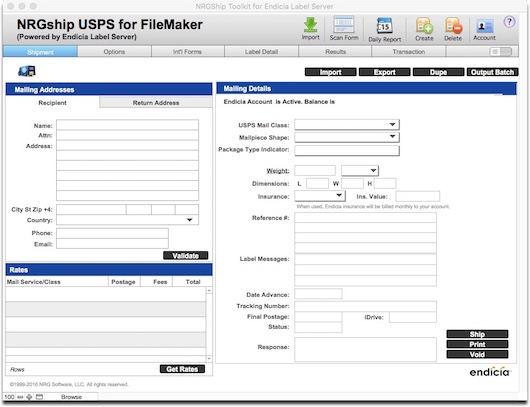 Rating
The Rates section allows you to review the different service levels and the associated costs available for your specific shipment. To obtain an accurate rate you need to enter a weight, along with a origin and destination zip code.