Processes
There are a few processes outlined below that can be run from the main menu:
UPS DAILY CONTROL LOG
The "UPS Daily Control Log" link will generate a High Value Report for high value shipments for a specific day. If you are using thermal labels, you will not need to run this report as it will automatically print out with your shipments.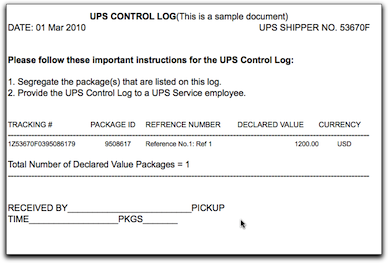 Click FedEx Ground Close to perform the FedEx Ground End of Day Close procedure and transmit your shipping data to FedEx. A printed manifest will be provided.
The FedEx Ground Manifest report can be printed or reprinted at any time immediately after the End of Day Close or at a later time if there has been more than one close for the day.
The Manifest report will include all FedEx Ground shipments generated over the last 24 hours.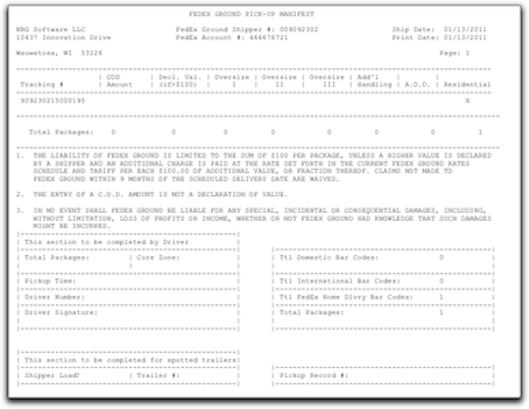 FEDEX SMART POST CLOSE
The "FedEx Smart Post Close" link will perform the FedEx Smart Post Close procedure and transmit to FedEx. You will get a confirmation dialog once it is complete. There is no report output provided with this process.
BATCH EMAIL NOTIFICATIONS
This will process all of your unsent ship custom email notifications if the "Send Immediately" checkbox is unchecked.