Generating Reports
NRG Ship Connect provides a number of reports to assist you in managing your shipping. All reports are available from the Main Ship Connect Menu.




SHIPMENT DETAILS
The "Shipment Details" link on the menu gives you the ability to put a specific date range in and generate a list of shipments within that date range. From that list, you can print a formatted report with details on each shipment.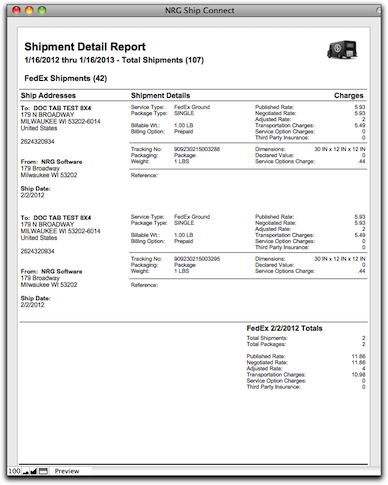 TRANSACTION LOG
The "Transaction Log" provides a log listing of all of your transaction or shipments. The report will contain the ship to, carrier, a timestamp of when the shipment was created and the tracking number if there was one for the shipment. The list can be sorted by any of the four fields.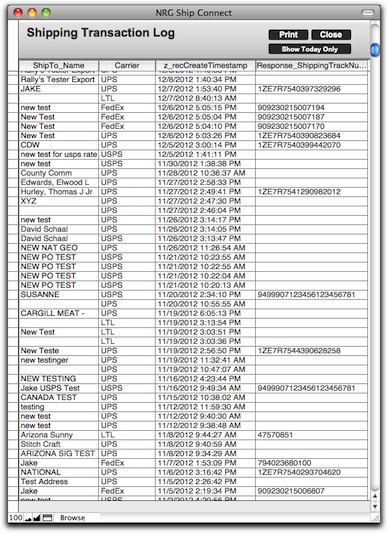 3RD PARTY INSURANCE
The "3rd Party Insurance" link gives you the ability to generate a list of shipments, within a specific date range, which 3rd party insurance was added. The report shows the ship to, carrier, service and track number along with the declared value and the applied insurance cost for each shipment.